Media & Trade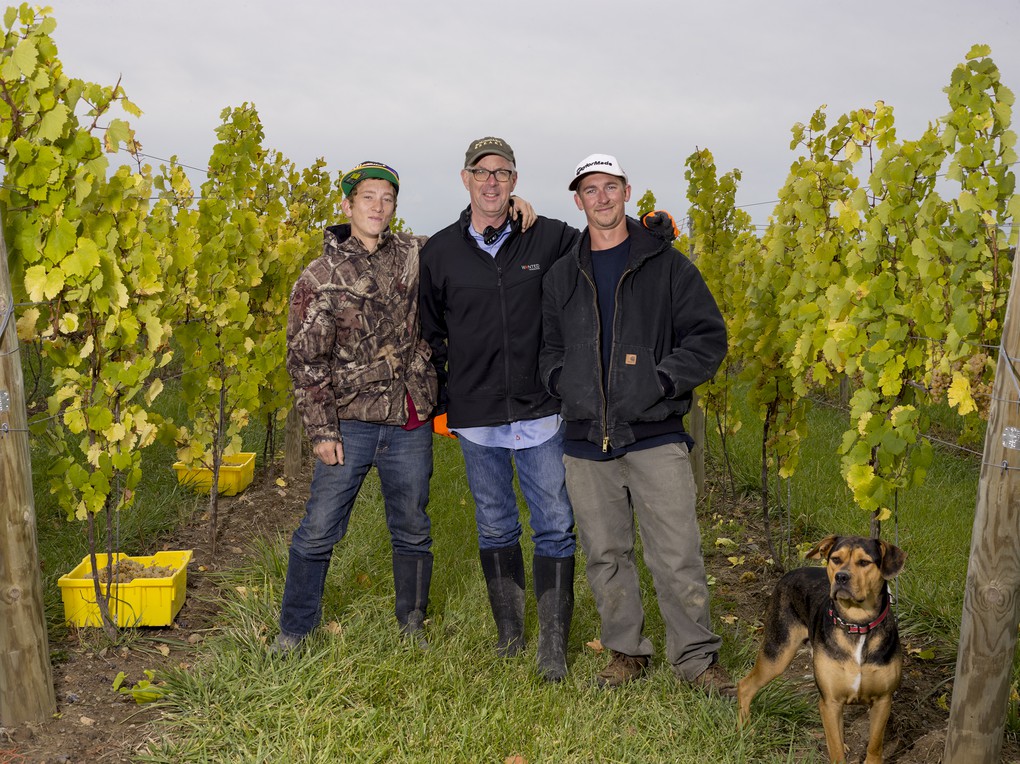 Bruce Murray, Co-Owner, (center) with Vineyard Associate John Swick (left) and Vineyard Manager Kees Stapel (right).
After a career in business, working for other people, co-owner Bruce Murray decided that it was time to find an occupation where: 1) he could be his own boss; 2) he could make a product that he was proud of; and 3) he could attempt to sell it to people around the world.

He also wanted to return to central New York, where the climate and seasons were familiar to him. Throughout his adult life, he had never settled down in one area, and with his kids grown and off on their own, it seemed like the right time to do something different.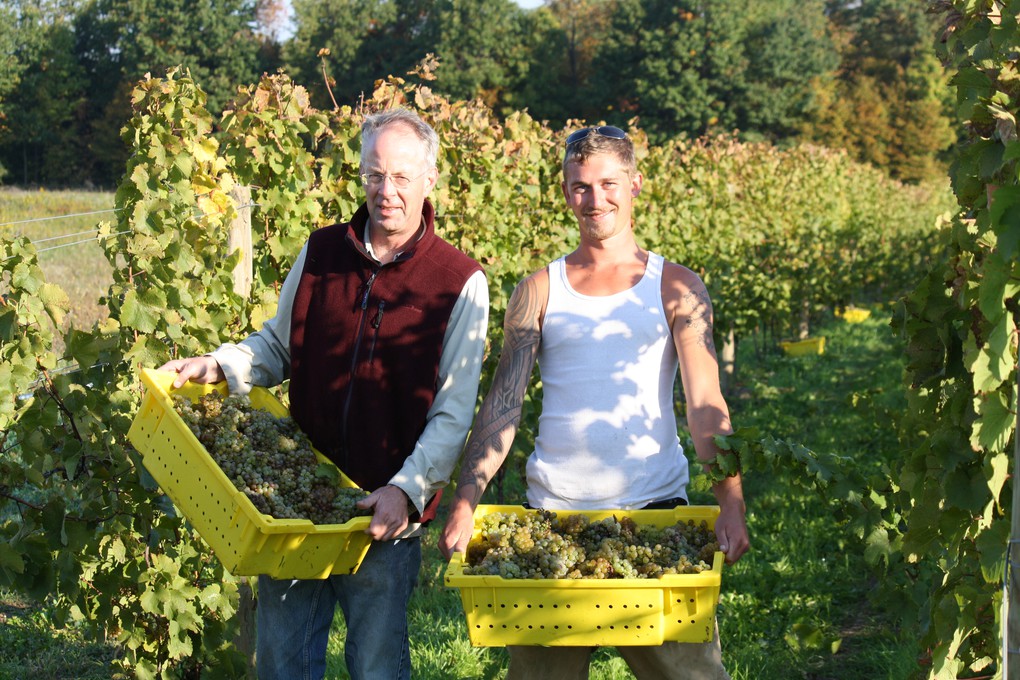 Bruce Murray and Vineyard Manager Kees Stapel in 2011 with first harvest.
Bruce knew very little about grape-growing and relied heavily on the advice of others. He assumed that because grapes had been cultivated for several thousand years, it would be simple to figure it out.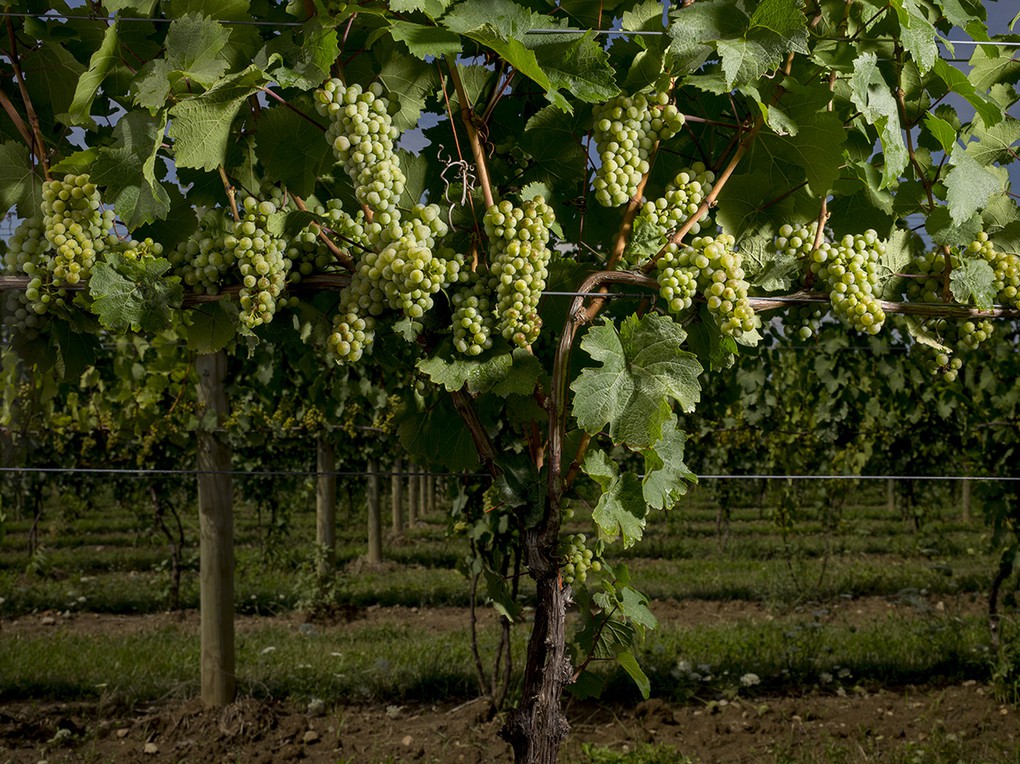 A Riesling vine during mid-season.
Bruce learned that it is not enough simply to grow grapes and make wine. There is so much great wine in the world, that if you want to make a living in this occupation, your wine must be very, very good. It takes years to perfect each part of the process. And it is a year-round process that requires attention-to-detail and constant improvement.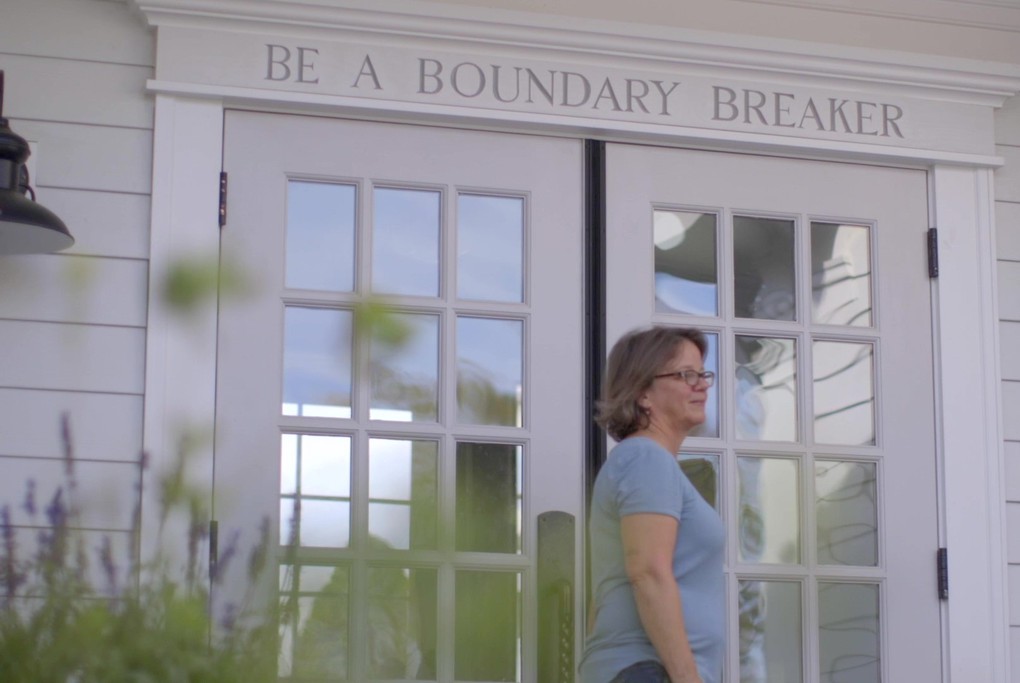 Co-owner Diana Lyttle at the entrance to the Tasting Room.
Diana Lyttle taught high school biology, earth science and plant science for thirty-two years. She and Bruce Murray met in high school in Syracuse, NY, and like Bruce, Diana was also looking for a career change.
Diana's teaching experience in plant science helps her explain the importance of vineyard practices. Great wine is made in the vineyard.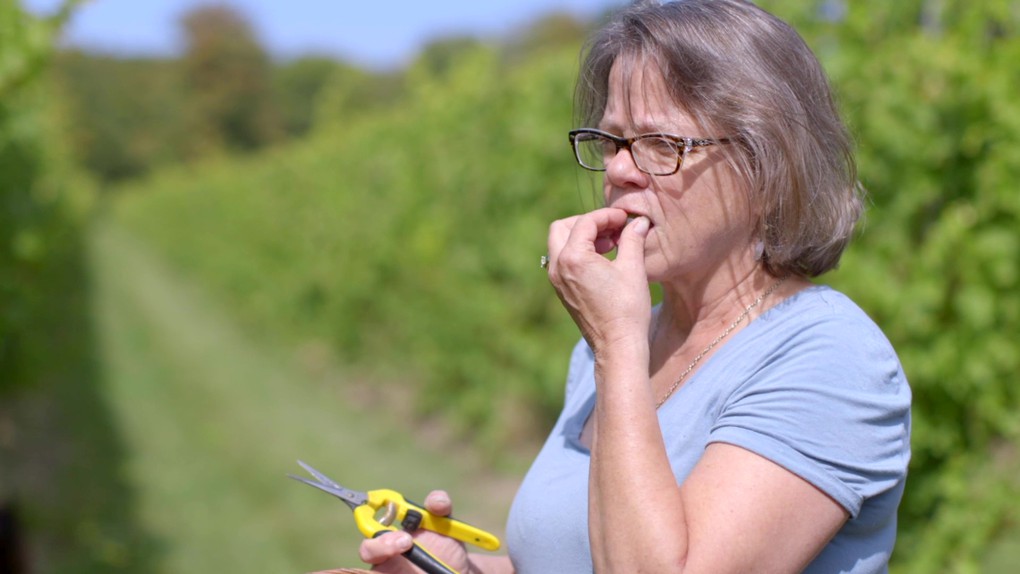 Diana tasting fruit in the fall to see how ripe it is getting.
Diana is also responsible for the "front-of-house" activities at Boundary Breaks. That means visitors will find her in the Tasting Room, pouring wine for guest and helping them select wines for purchase.