Media & Trade
History of Boundary Breaks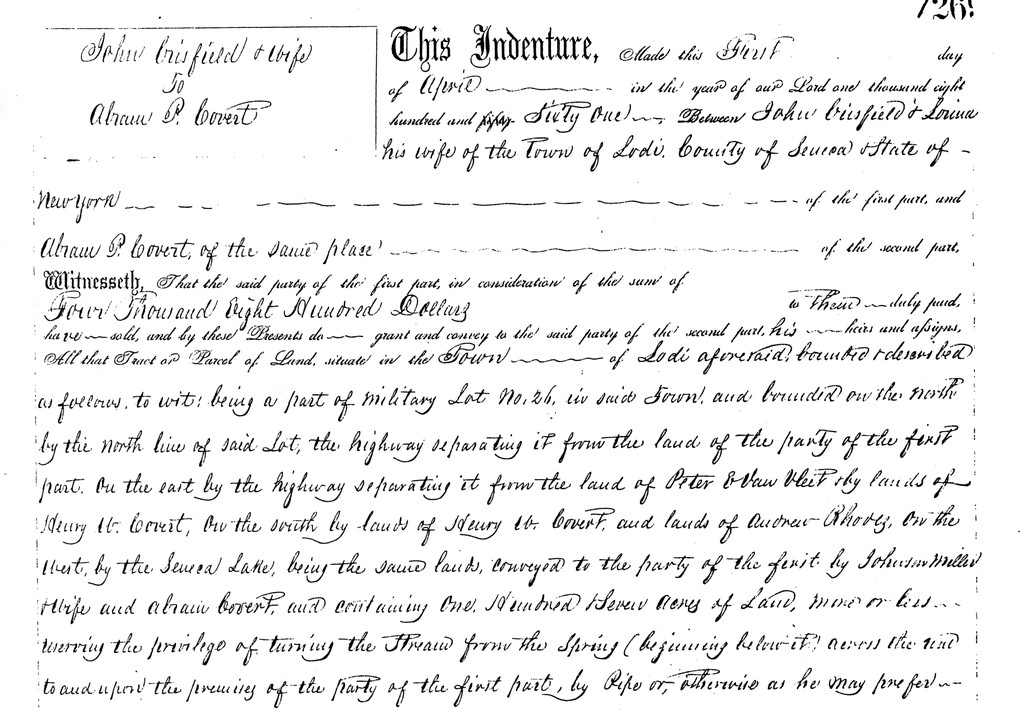 Our site on Porter Covert Rd. along the east side of Seneca Lake in Lodi, NY was acquired by Abram Covert from John and Louisa Crisfield in 1861. Covert paid $4,800 for the 150-acre parcel.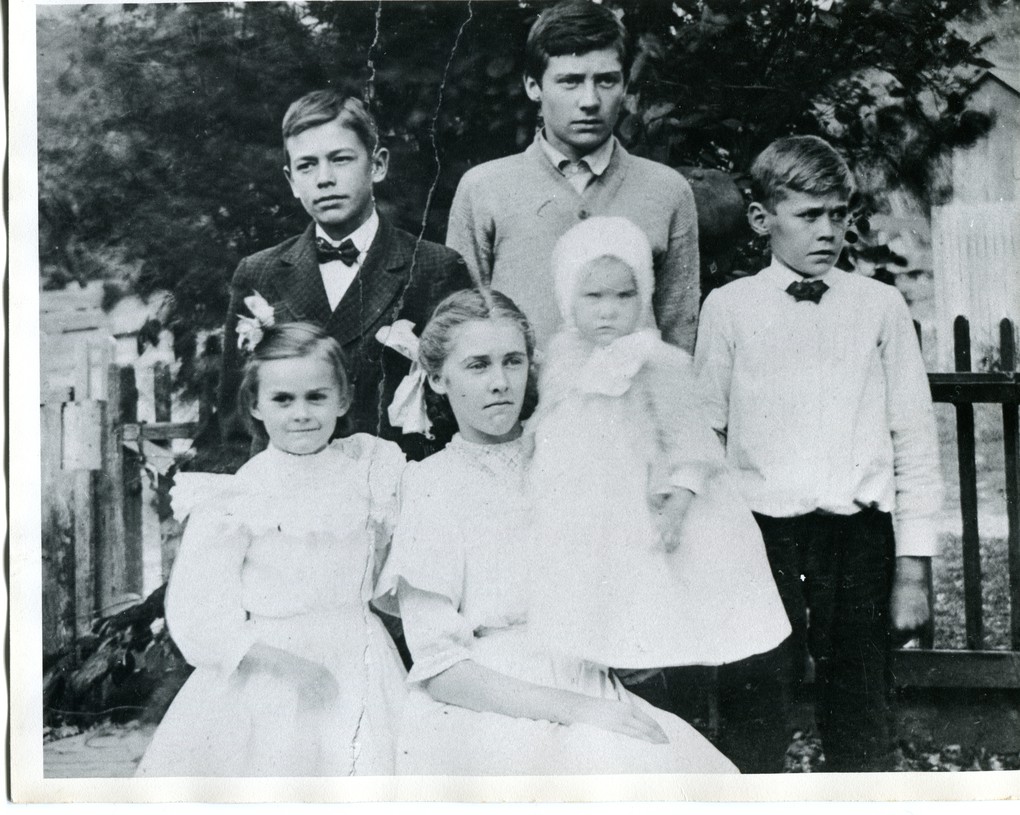 The site remained in the Covert family as farmland. Porter Covert (standing, center) was the last member of the family to farm the property. Following his death in 1967, the property continued to be rented to other crop farmers in the area. Those farmers planted corn and soybeans on the tillable acreage.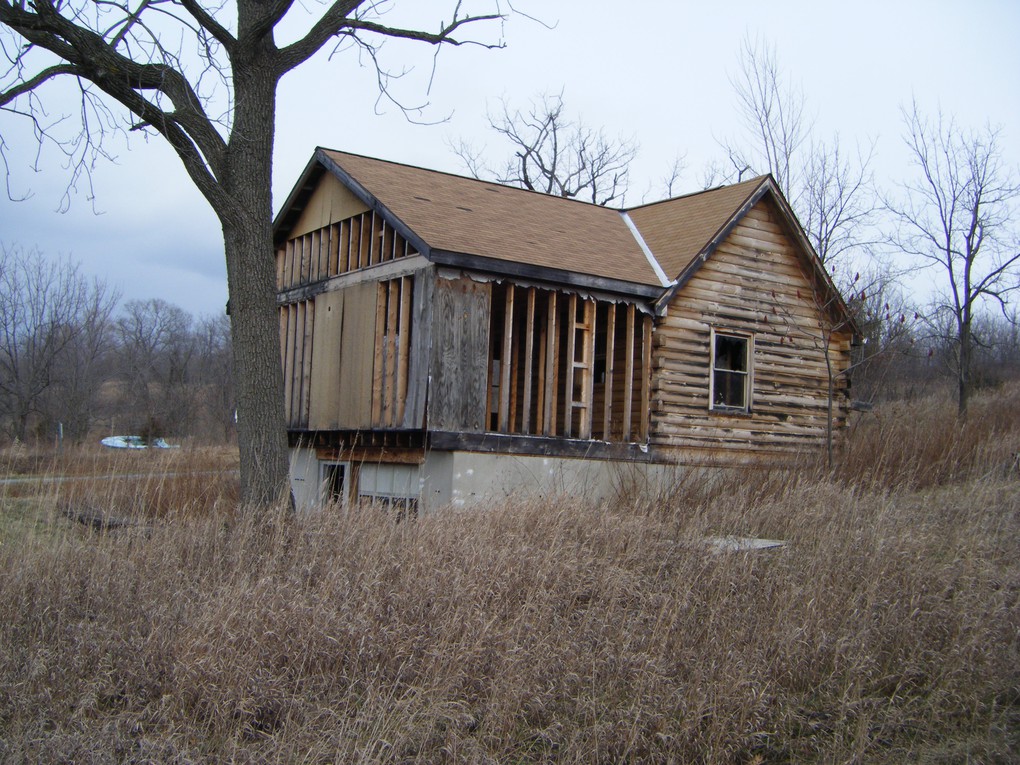 In 2008, with none of the Covert descendants were interested in farming, the family agreed to sell the farm. Bruce Murray purchased 120 acres of the original 150 acres. At the time, there were no vines on the property. The only structure was a partially-built cabin on a foundation.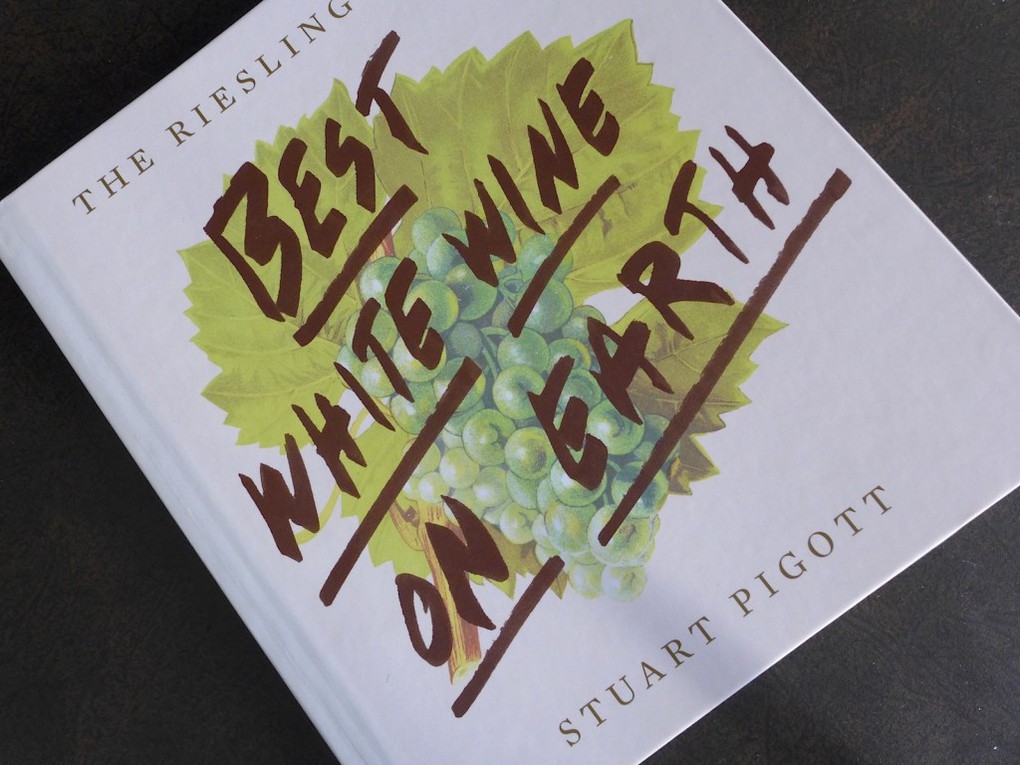 At the time, we intended to plant exclusively Riesling vines on the property, We believed the Riesling grape was the most versatile white grape in the world. It was also very well-suited to the cool climate of the Finger Lakes.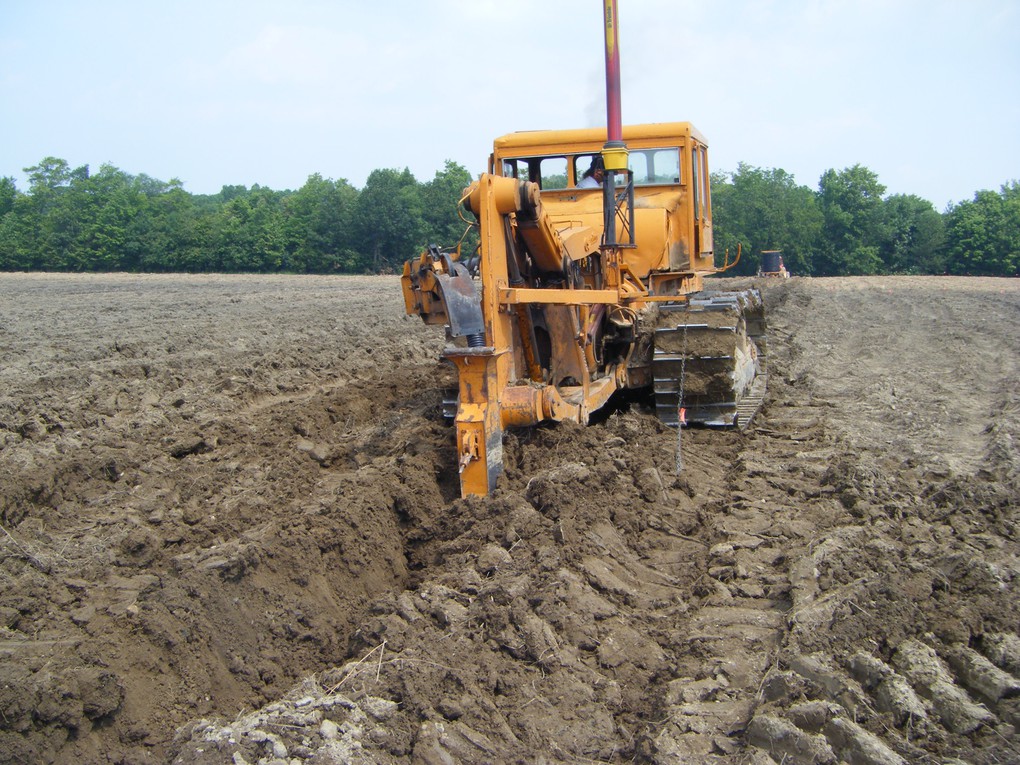 In 2008, before planting any vines, we undertook extensive vineyard preparation. This involved "deep-ripping" the heavy soil to loosen decades of compacted ground.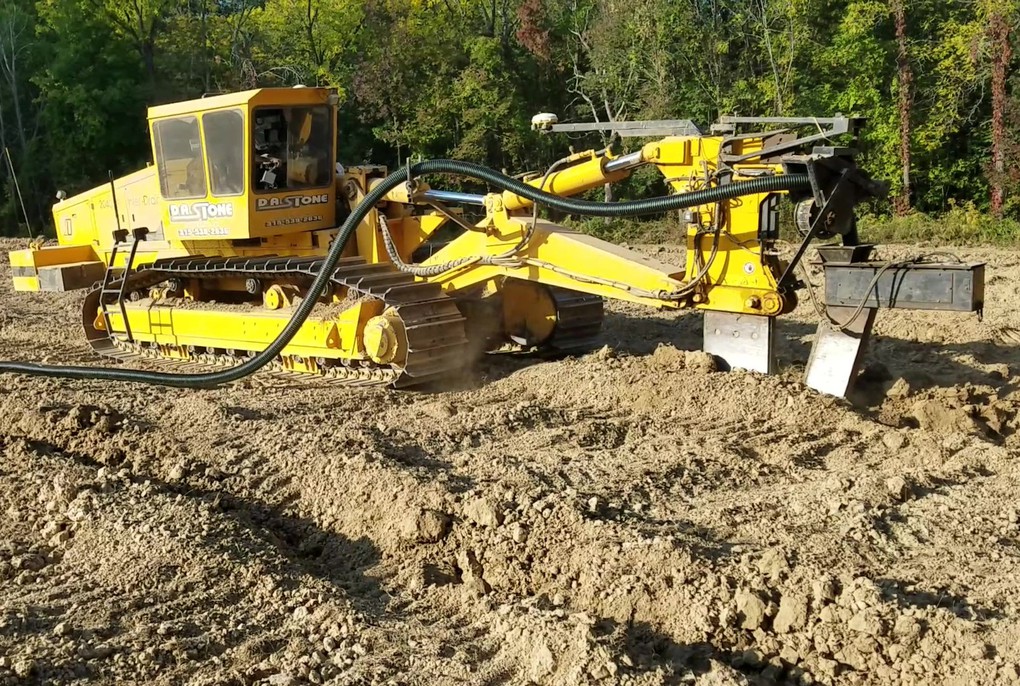 After ripping the soil to a depth of four feet, we installed plastic pipe, called "drainage tile", which removes all excess moisture from the soil beneath the vines. It forces the vines to grow deeper roots which makes them more cold-hardy and drought-tolerant.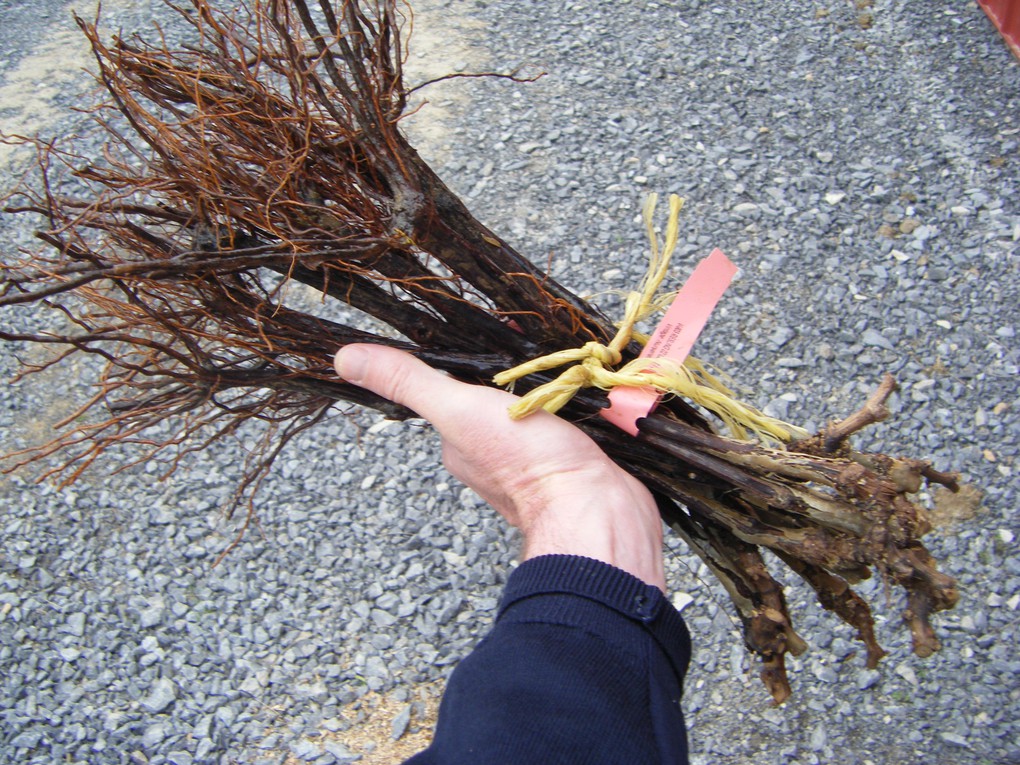 We sourced the original vines from a nursery in California. At first, we selected three different "clones" of the Riesling variety: #110, #198 and #239. All are Riesling, but genetically slightly different. We wanted to test to see if one clone might be more suitable for the soil and climate of our site.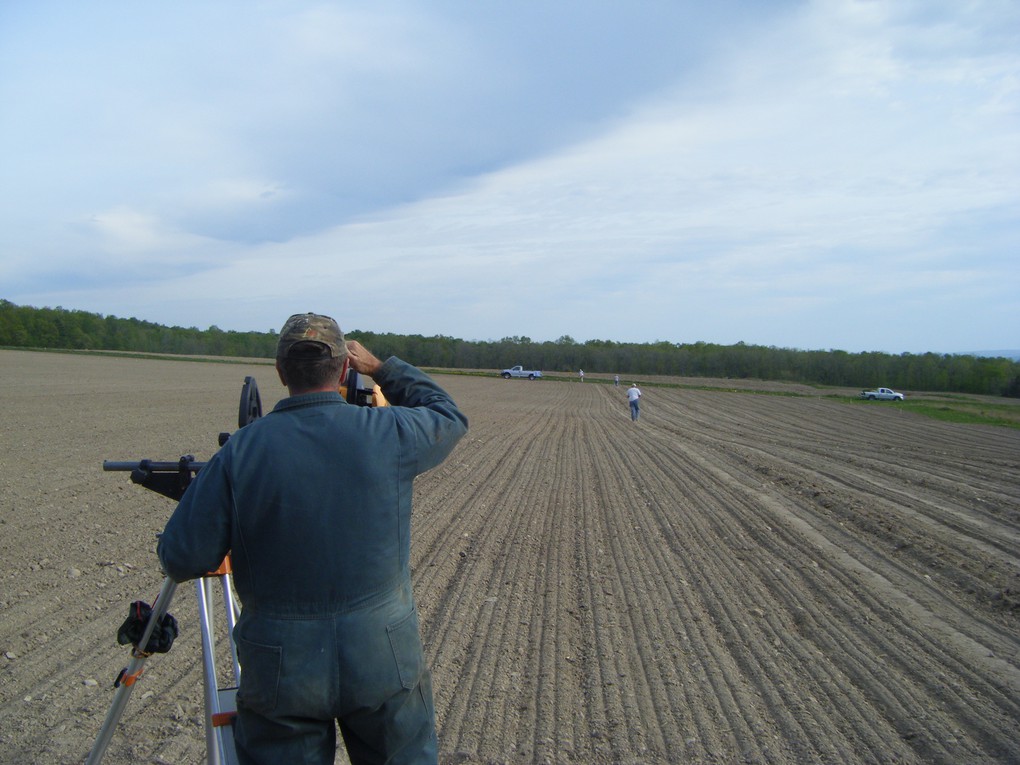 When you plant vines, it is helpful to plant them in extremely straight lines, using a laser, as is happening in this photo. The most efficient way to work in the vineyard is to mechanize as many of the viticultural steps as possible. Mechanized viticulture is much easier when the vines are planted in very straight line.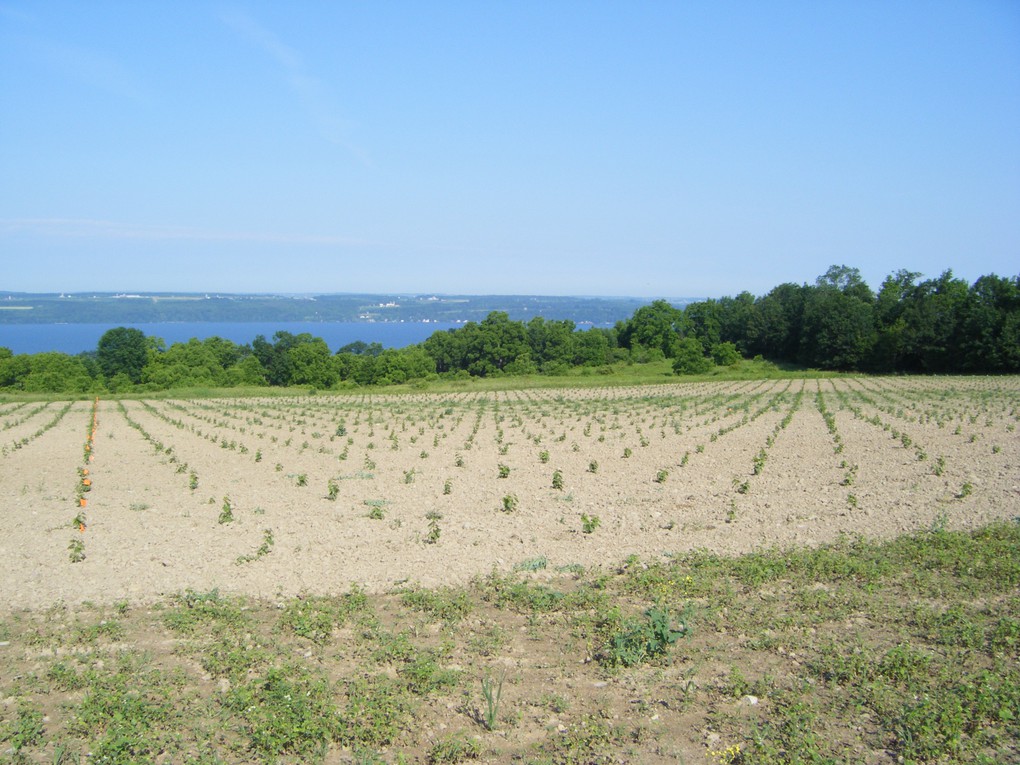 After six weeks, early growth on the new vines shows how they spaced out in a highly-uniform manner.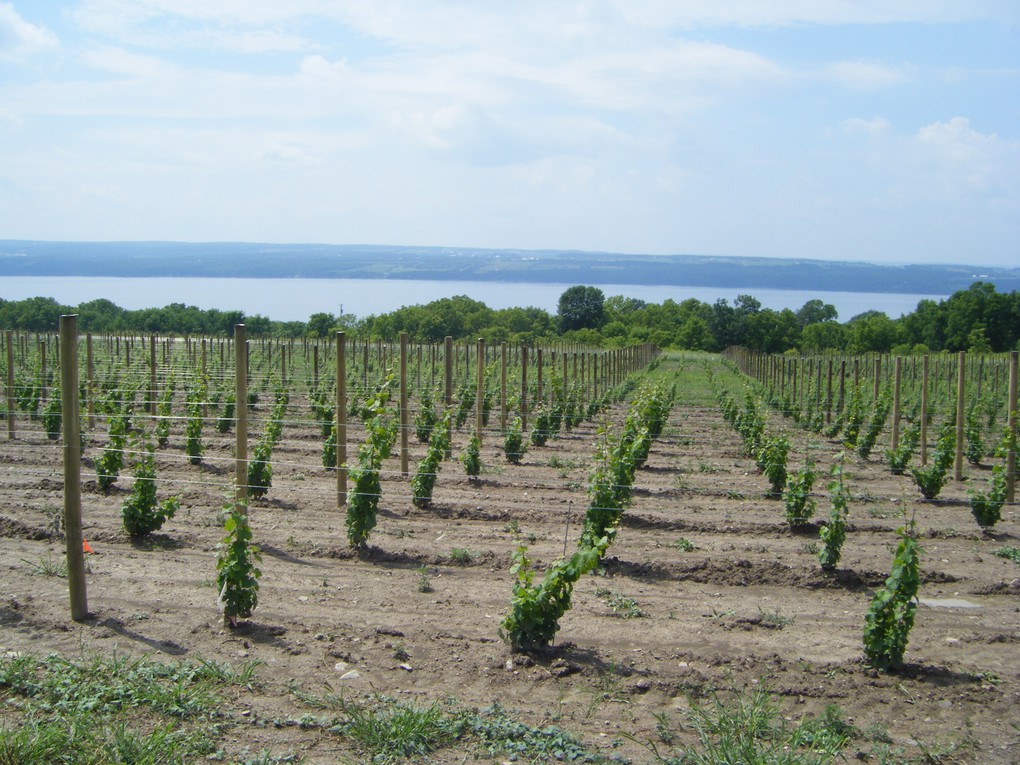 Six weeks later, they have grown to about three feet. On each of these vines, two of these shoots will become the trunks of the vine in the following year.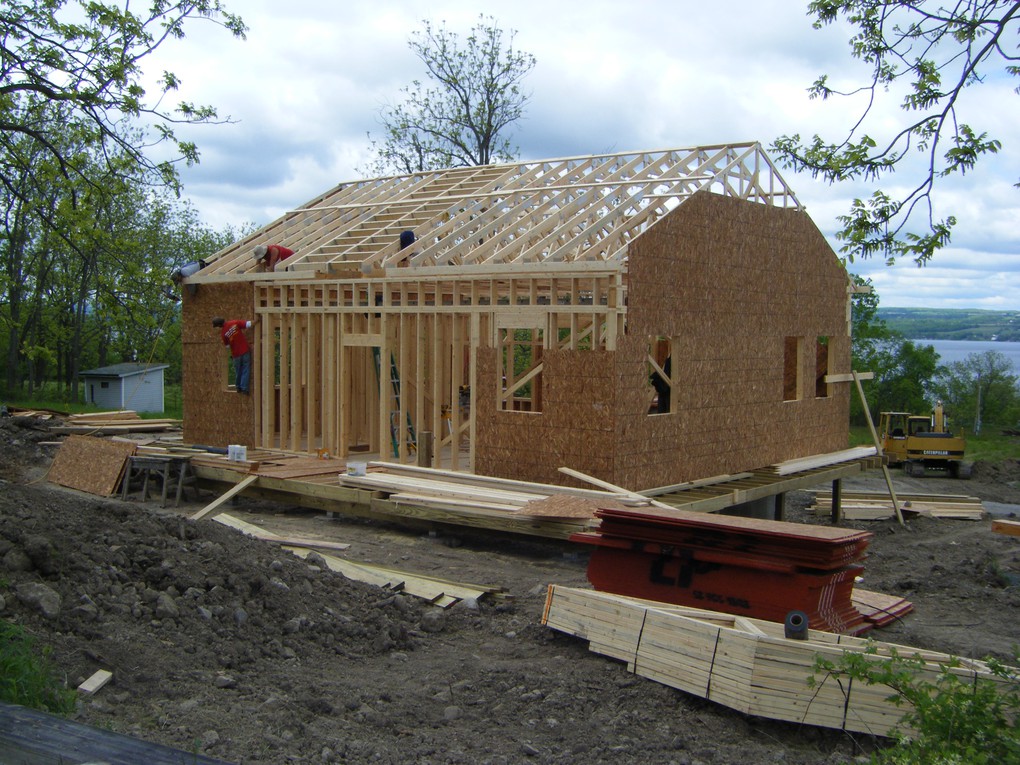 As we establishing the first vineyard acres, we began construction of a home on the existing foundation. We learned later that the original Porter Covert farmhouse was on this same site.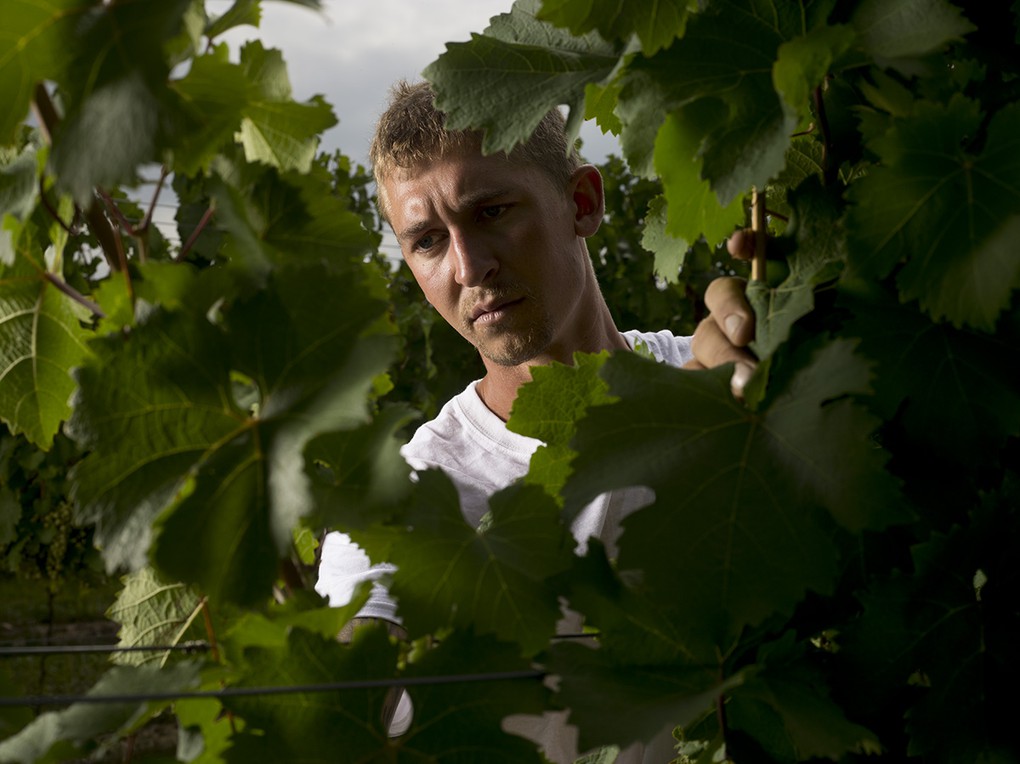 In 2010 we hired our first employee, Kees Stapel, who joined us as Vineyard Manager, after training as a vineyard associate at Sheldrake Point for seven years.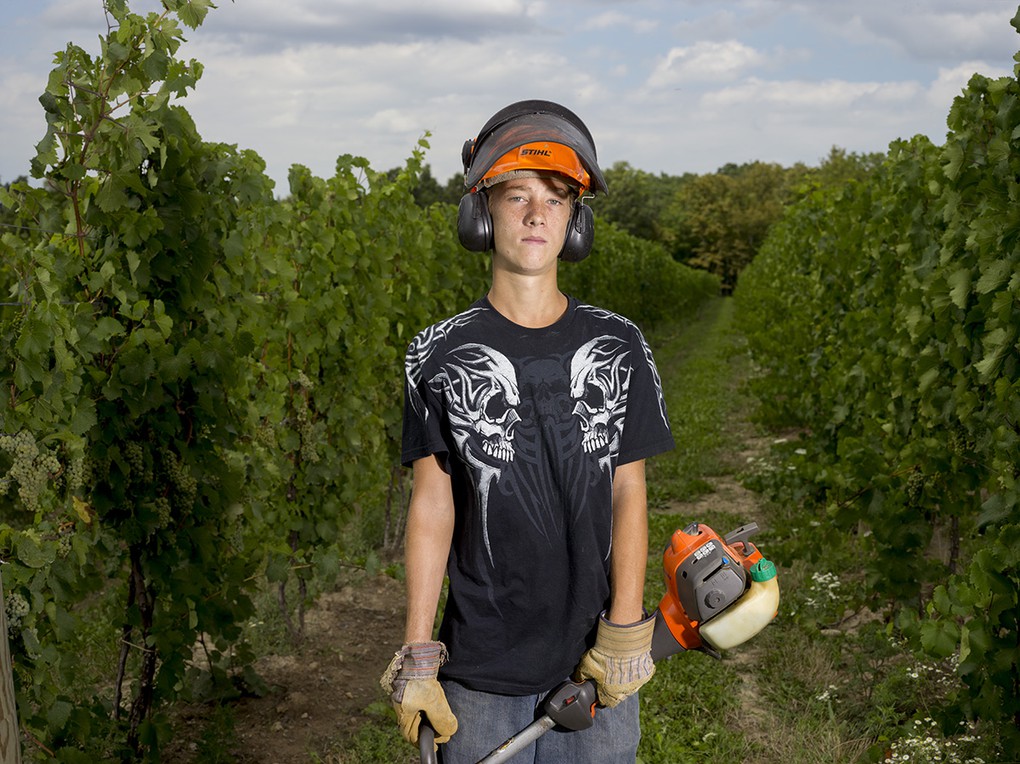 Shortly after Kees joined us, John Swick, who grew up in Lodi, joined us as Kees' associate.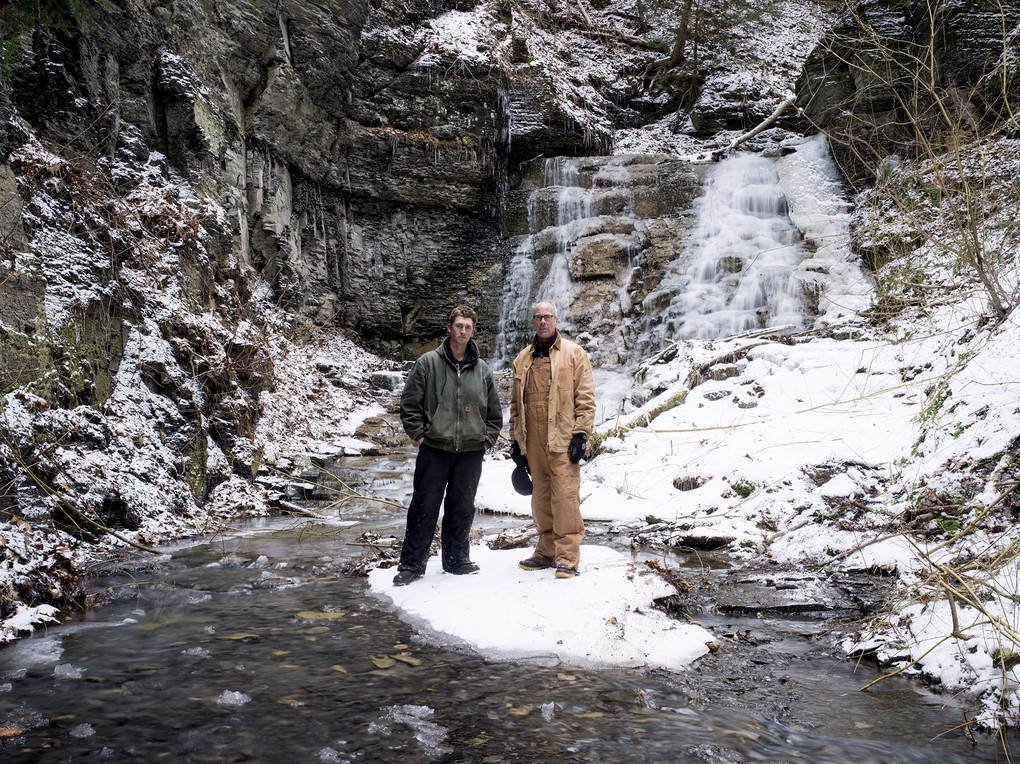 The name, "Boundary Breaks" refers to the two deep gorges that lie along the northern and southern boundaries of our site. In the picture, Bruce and Kees are standing during winter at the bottom of the northern "boundary break." At our southern "boundary," there is a similar "break."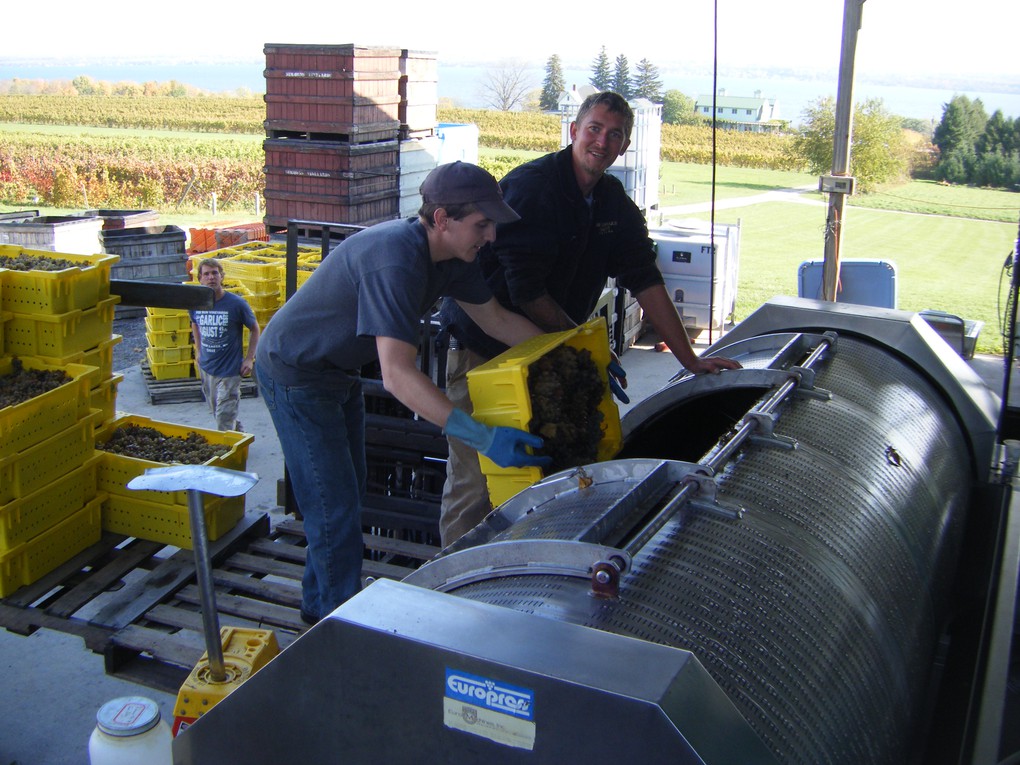 Our first harvest was in 2011. We contracted with the team at Fox Run Vineyards to make four different Rieslings from the vines we planted in 2011. We released these wines in 2013, selling to a distributor who served accounts in New York and New Jersey. We also submitted these wines to trade magazines to be evaluated and scored alongside other wines from around the world.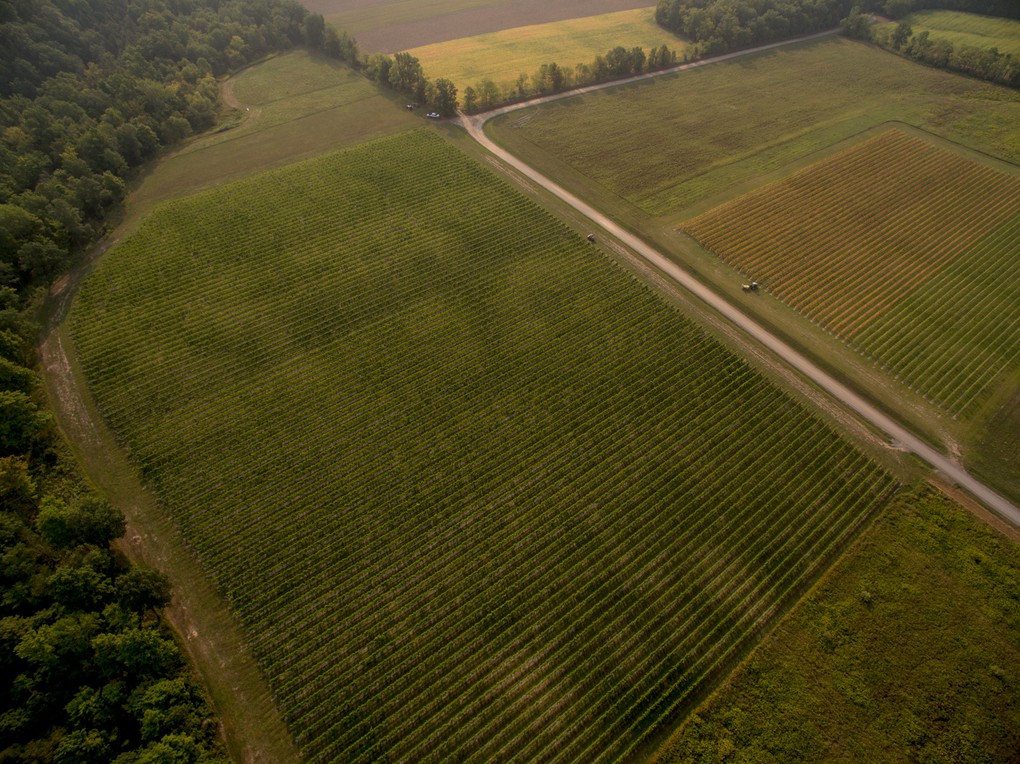 We continued to plant additional Riesling vines in 2010. Then in 2013, we added Gewürztraminer, and smaller amounts of three red varieties, Cabernet Franc, Merlot and Cabernet Sauvignon. The 2012 season was exceptionally warm and dry and showed us that our site might be well-suited for some red varieties. At the time, we still had no Tasting Room or space for visitors to try our wines. We continued to sell to distributors around the United States.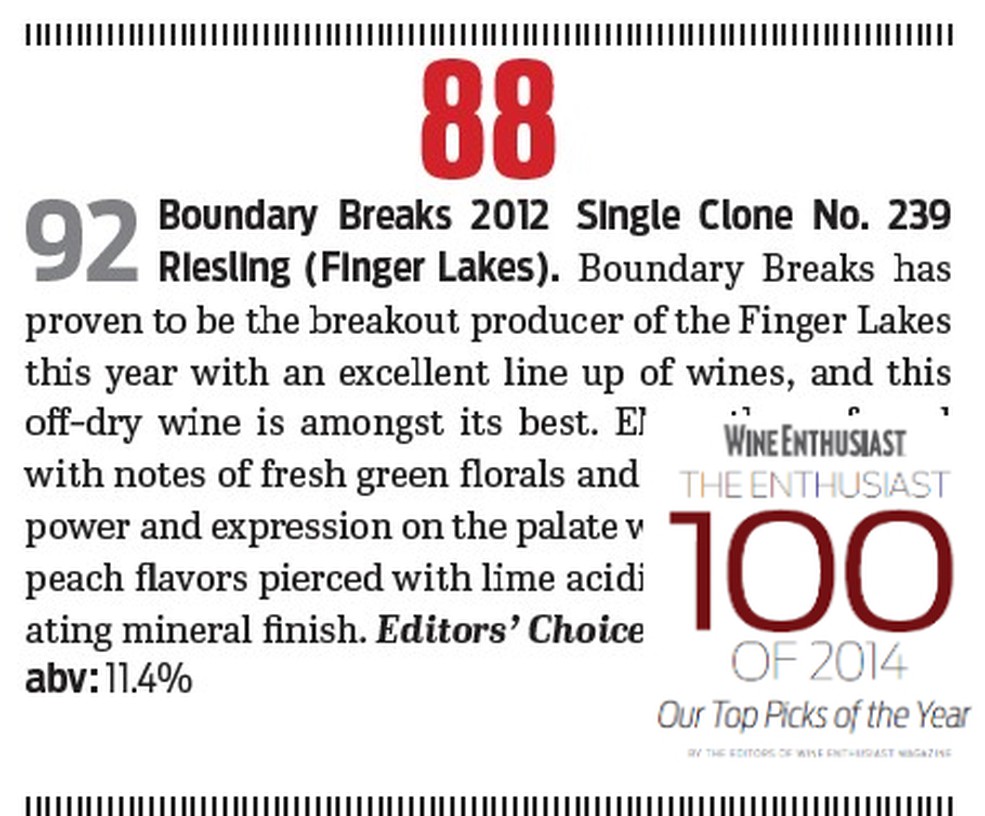 In 2014 one of our wines received recognition from Wine Enthusiast Magazine as one of the Top 100 Wines in the World. This was encouraging to us, but we also understood that it can be a mistake to let lists like these mean more than they should. We knew 2012 was an usual year for the Finger Lakes and might have been a fluke.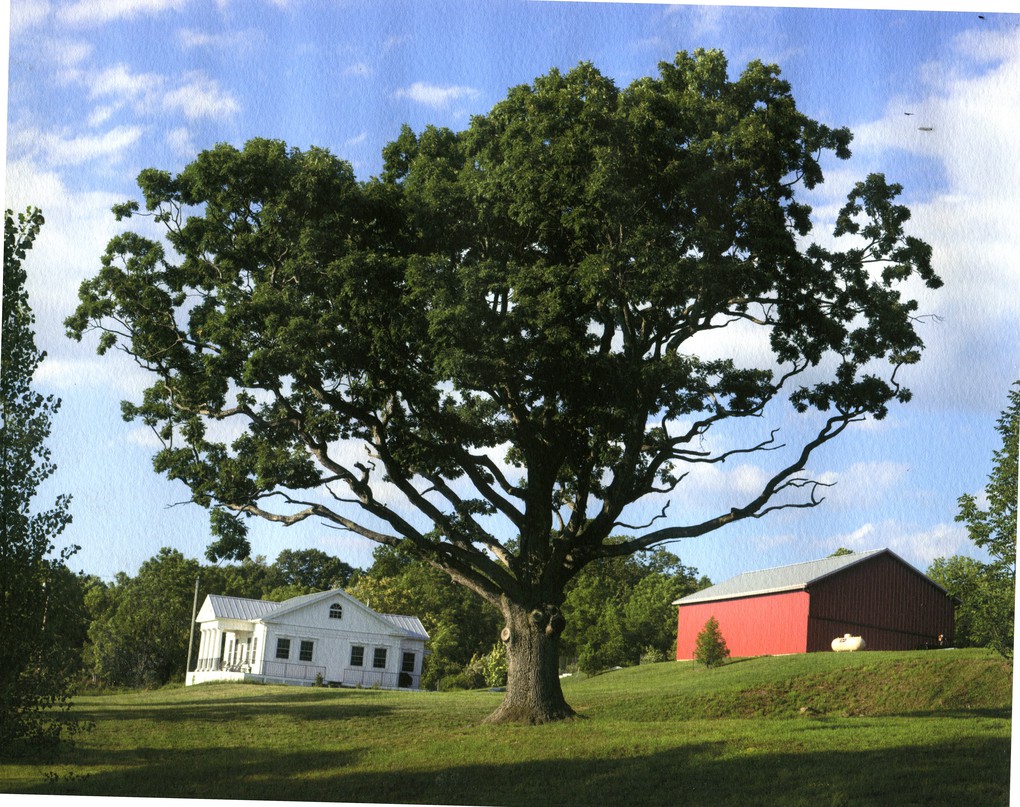 As we received more attention from the press and trade, we began to hold wine tastings by appointment in our house. This quickly became a challenge, as more and more people wanted to taste our wines. We decided in 2015 to begin to start planning construct a facility with a larger footprint.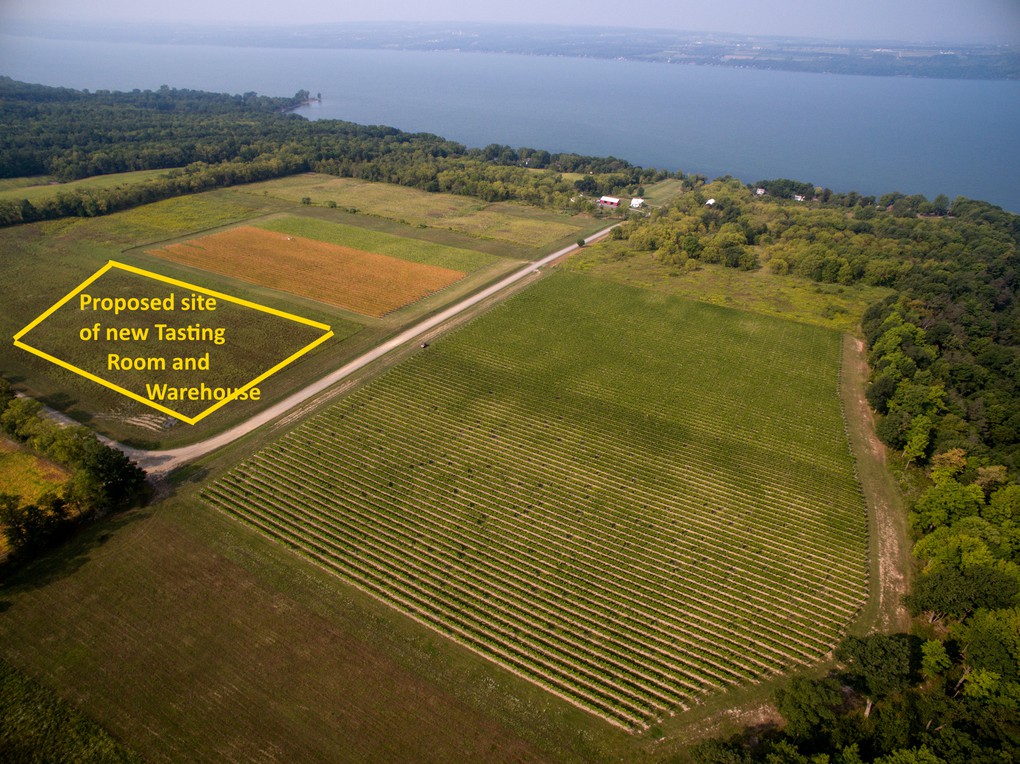 We chose a location on the property that we felt would be large enough to accommodate our needs. This was a space overlooking the vineyard, with an expansive view of Seneca Lake.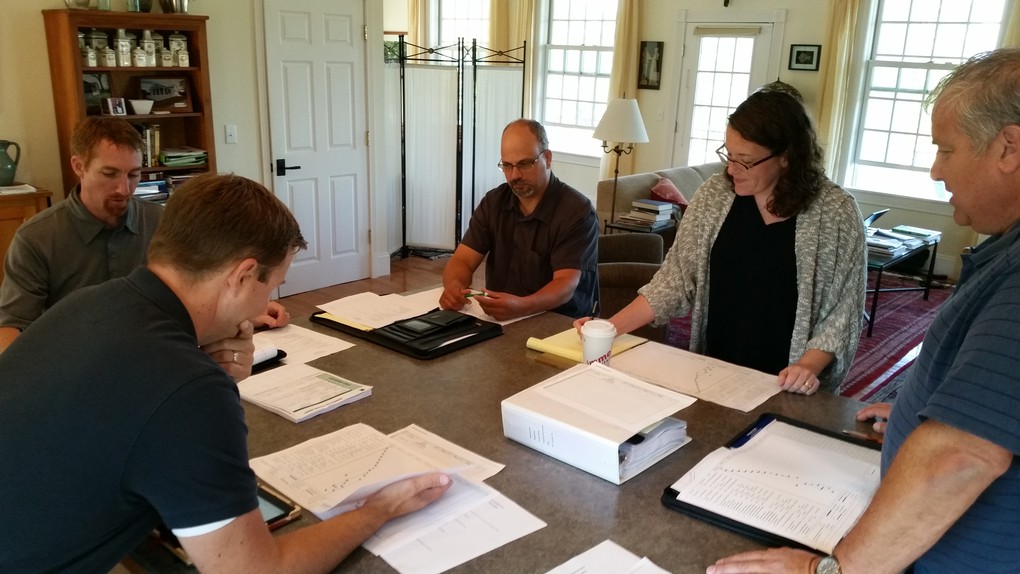 We reached out to a team of architects and contractors and met over the course of several months to arrive at a "master plan" that would allow for growth in the future. Our budget did not allow us to build everything out at one time. But we wanted to be sure we left room for future growth if our business wold continue to grow.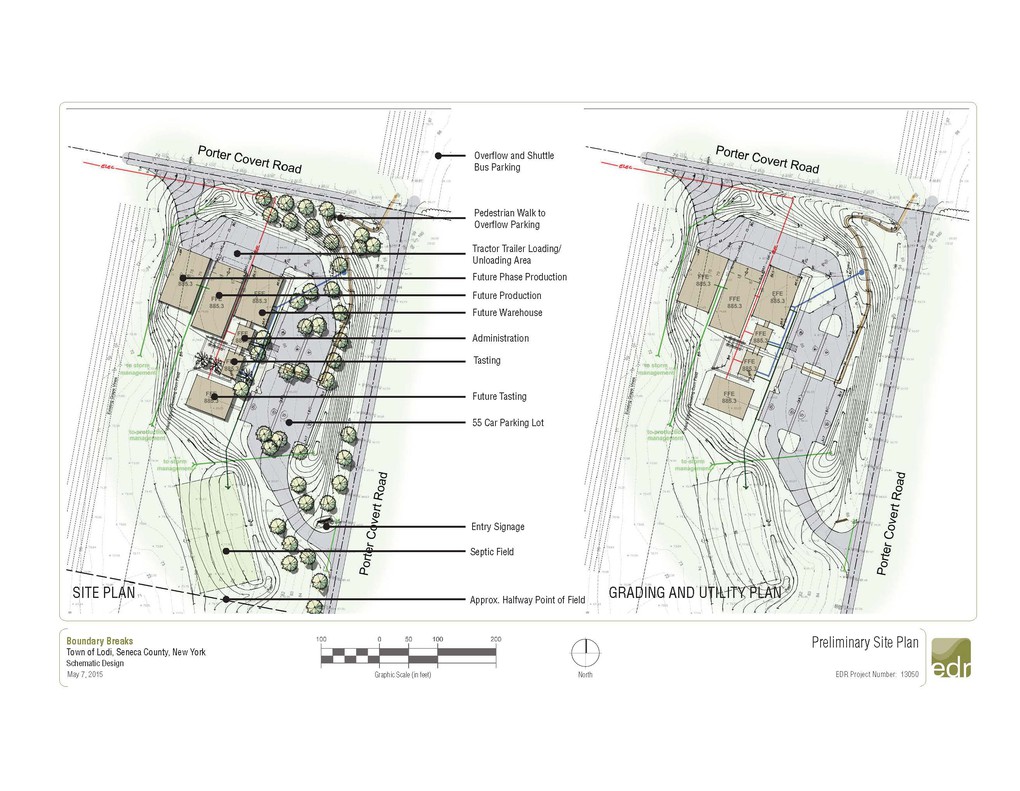 The original site plan in 2015 contemplated several buildings, including a production facility and a larger tasting room. We chose to begin with a smaller tasting room, an office and a warehouse.
Construction began on our first Phase in 2015, and we completed it in 2016. We opened the Tasting Room in June, 2016. In 2020, the Covid pandemic led us to focus on holding tastings outdoors whenever possible. Guests enjoy the view of Seneca Lake for chairs on patios overlooking the vineyard. The fenced-in area to the south of the buildings is a dog run. We are a very dog-friendly organization!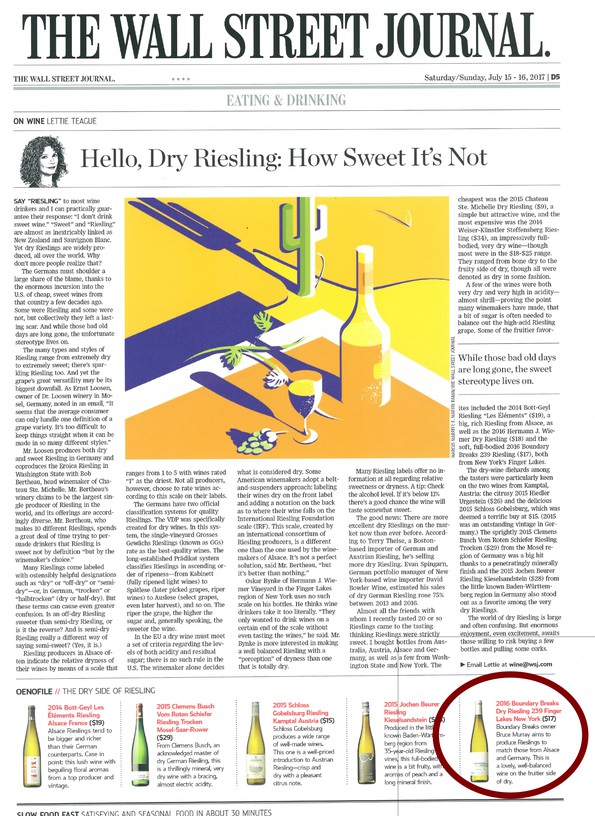 Our wines continued to receive recognition in the press. In 2017, the Wall Street Journal included our Dry Riesling #239 among a short list of exceptional dry Rieslings from around the world.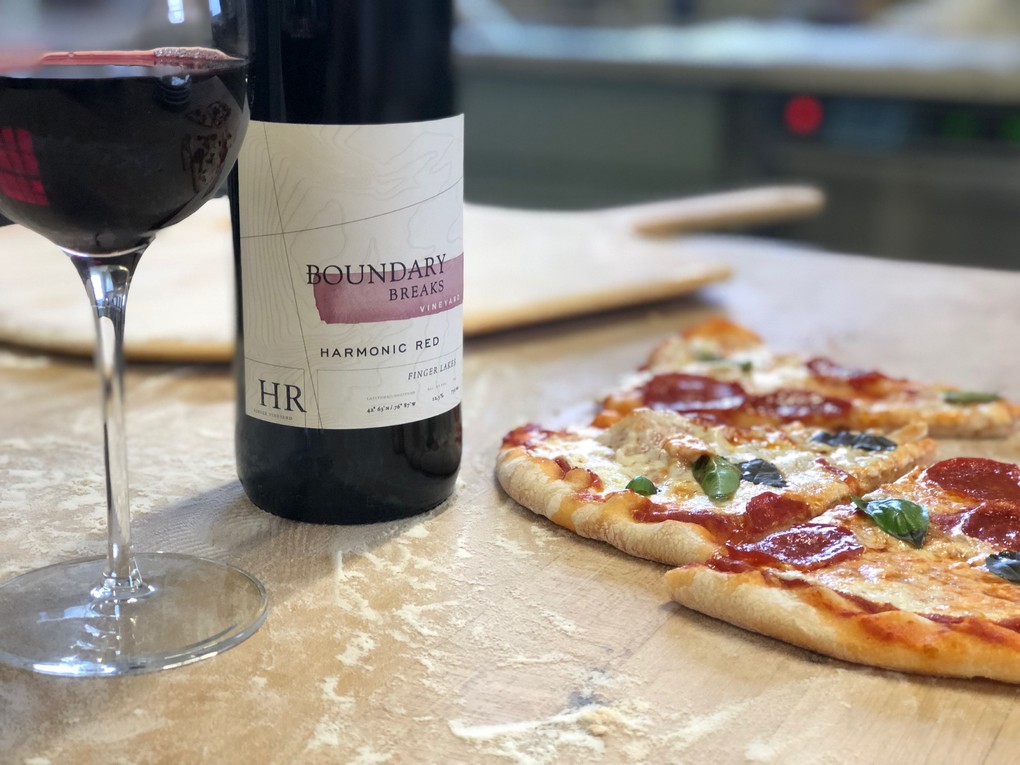 After planting Cab Franc, Merlot and Cabernet Sauvignon in 2013, we released our first red blend in 2015.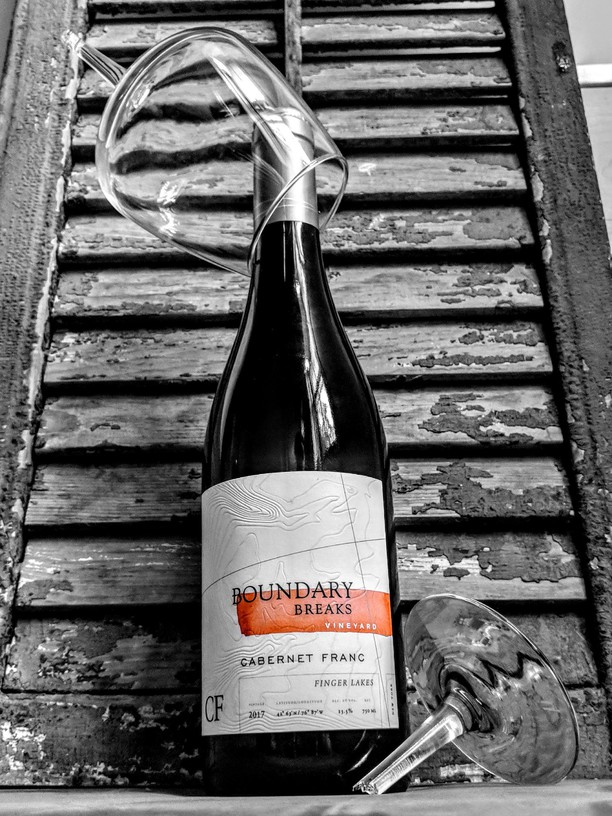 In 2017 we released our first Cabernet Franc. We have learned that the Cabernet Franc grape is the red variety best-suited to the cool climate of the Finger Lakes.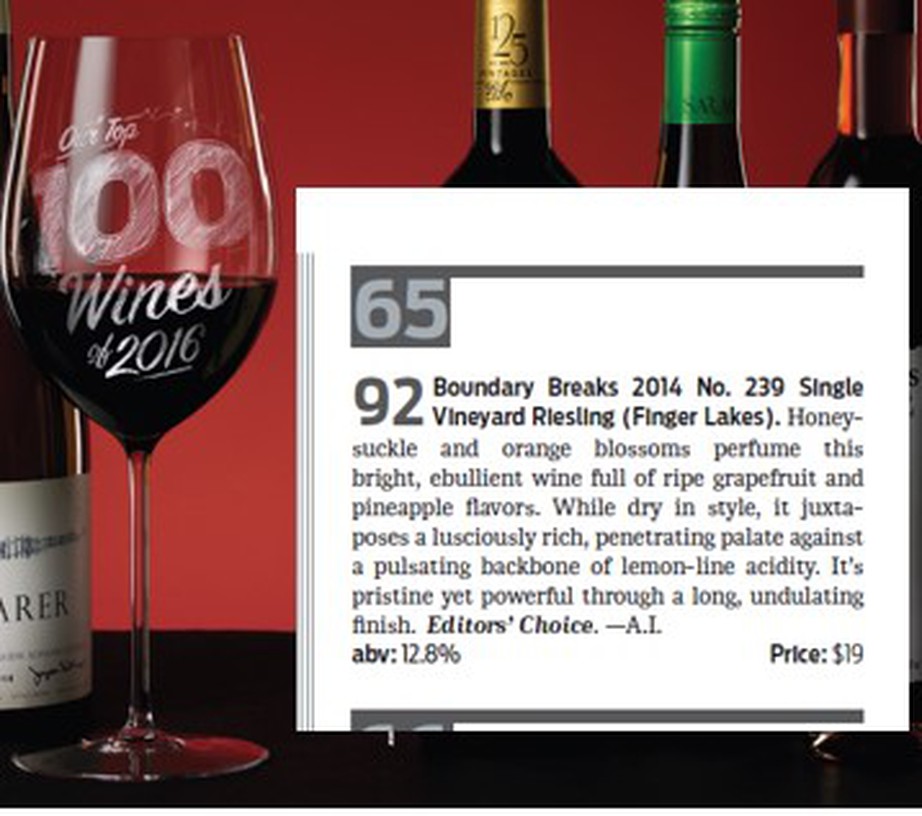 In 2014 the growing season was warm and dry. The Riesling fruit we harvested was very ripe and delivered a powerful complex flavor. Wine Enthusiast Magazine, again, in its list of Top Wines in the World for 2016, included this wine and ranked it #65. What makes each of these award-winning wines unique is the degree of ripeness we are able to achieve in the vineyard, which is unusual in a cool climate like the Finger Lakes. It reminds us, again, that our wines are "made in the vineyard."
Our belief that wine is made in the vineyard motivates us to do all we can to ensure our vines are healthy and productive. This begins with the health of the soil. These soils were farmed for more than 150 years prior to our arrival, and each year our vines produce tons of fruit. We need to give back to the soil to guarantee that the vine produce the best fruit every year.
When we establish a new vineyard, we install drainage underground and also include drainage grates on the surface. We place these grates in the "swales," or natural drainage depressions, so that we capture water before it accumulates and carry it out of the vineyard. This reduces soil erosion which is good for the vineyard. It also reduces erosion of topsoil into Seneca Lake which is good for the lake.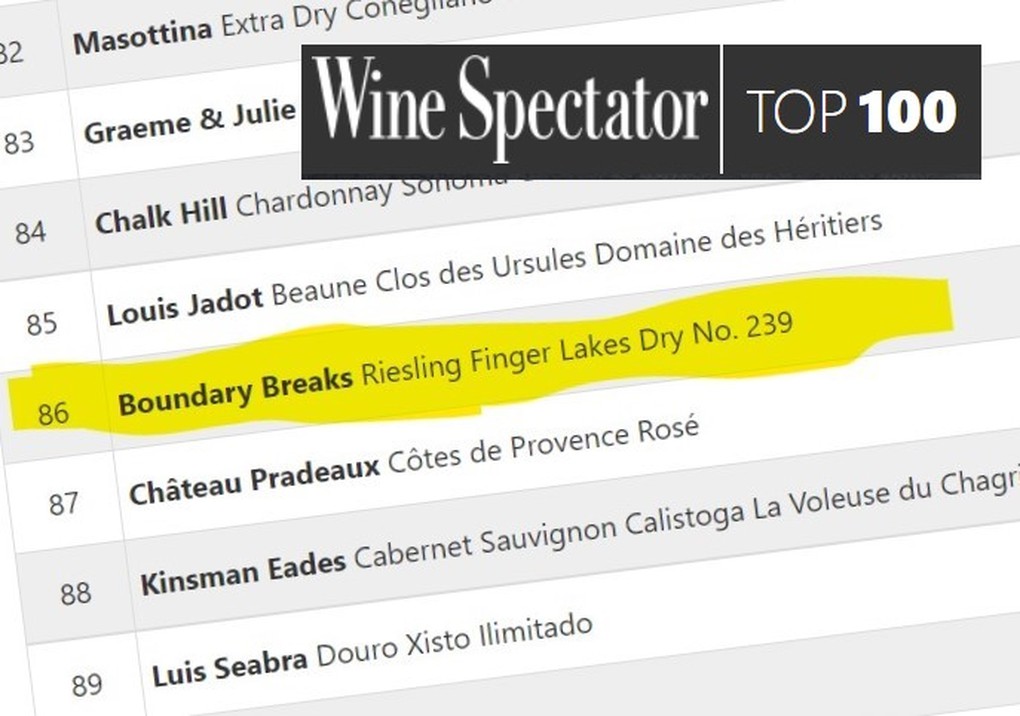 In 2021, our Riesling Dry #239 (2019) was named the Wine Spectator Magazine's list of Top 100 Wines in the World. We continue to believe that we have only begun to build an environment in our vineyards that can produce spectacular wines even in typical years.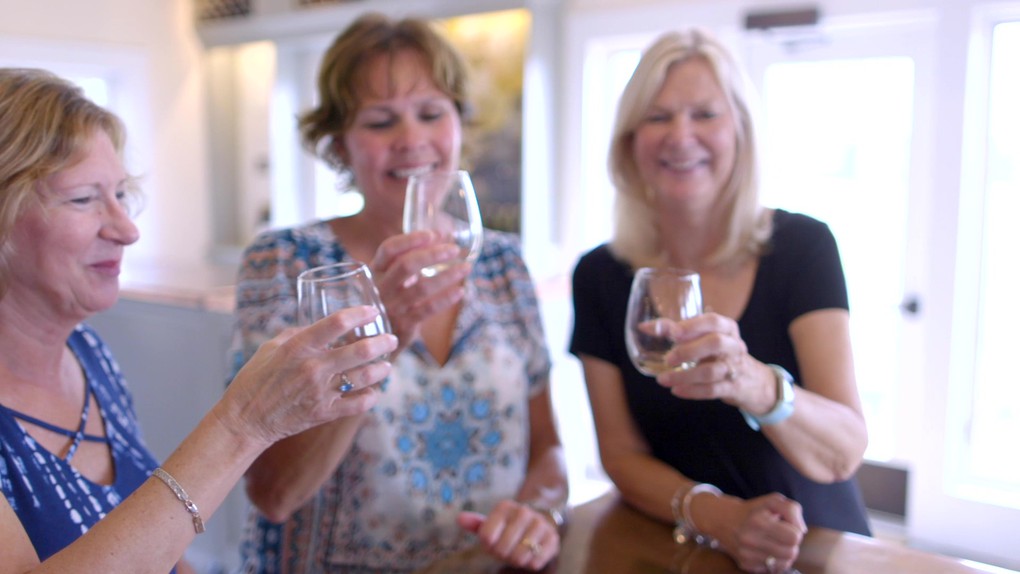 We continue to welcome guests at our Tasting Room every day of the year, with the exception of Thanksgiving, Christmas and New Year's Day.