Vineyard
Journal
All Posts
The Place Where Everyone Goes One Day
If you don't stop at the Big M Supermarket in Ovid, you need to drive at least another 30 minute to find a grocery store.
December 01 2019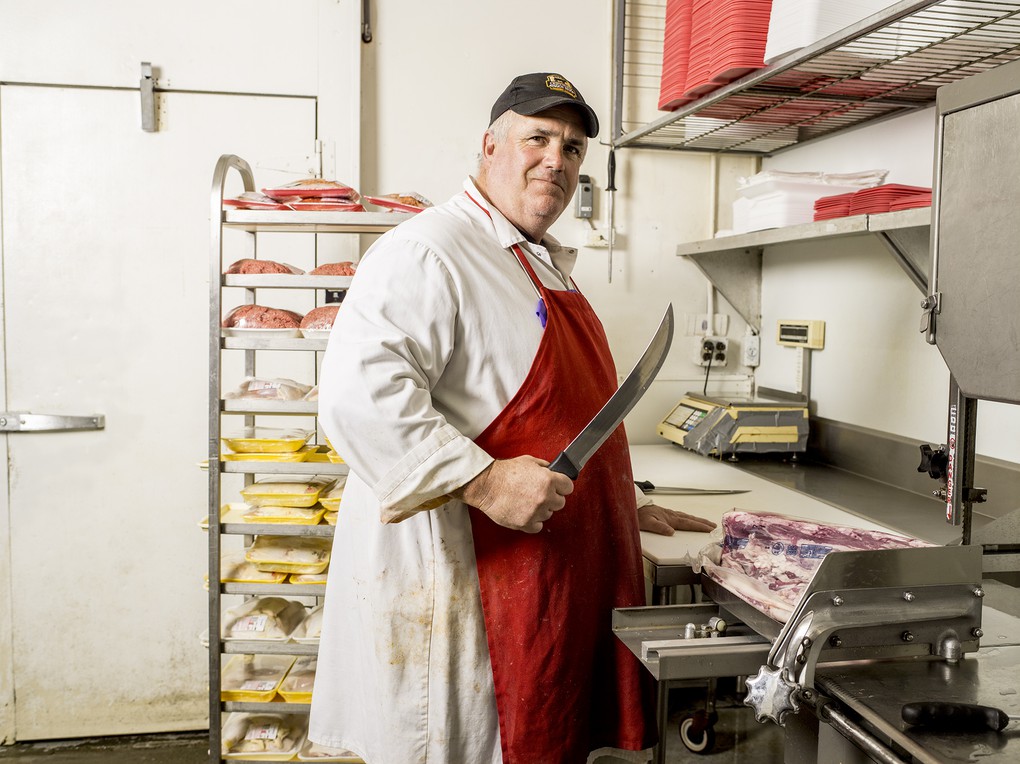 Glen Bedore, Meat Cutter, Big M Market, Ovid, NY
After you check-out at the Big M market in Ovid, one of their employees will still carry your groceries out to your car for you. In a world where you pump your own gas or extract your own cash from an automated teller machine at the bank, at the Big M you can get your groceries delivered to your car.
Dear Mr. Big M: If the next nearest grocery store is 30 miles away, why, we ask, do you go to the trouble to carry your customers' bags to their cars? You don't have to do that. Hasn't anyone hired a consultant to tell you you could save a few dollars by making the customers carry out their own groceries?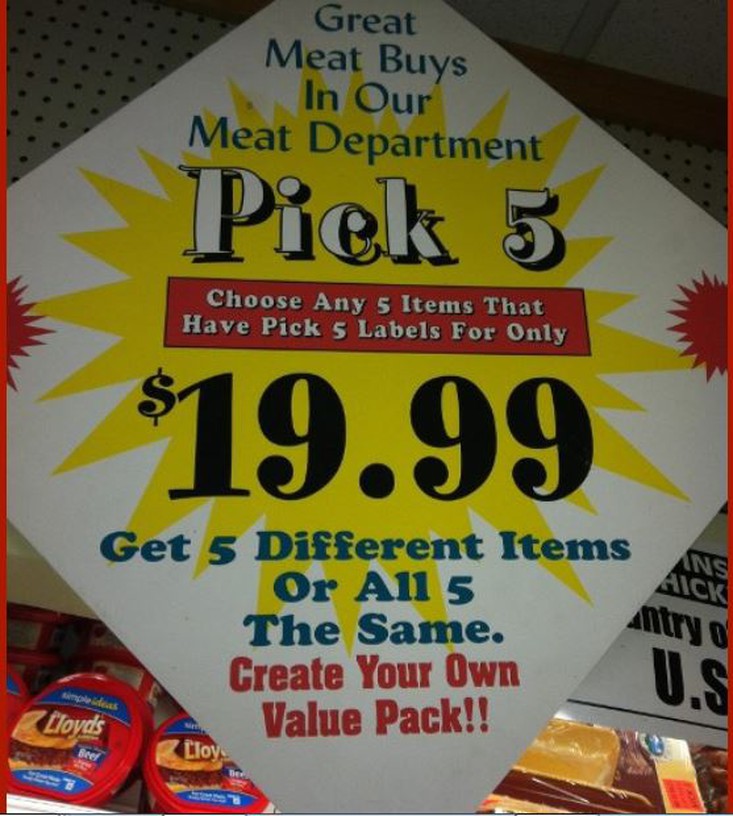 The Big M promises to offer "The Best Meat in Upstate New York."
And in a similar vein, if you have the "Best Meat in Upstate New York," why do you offer this deal of five packages of your favorite meat for $19.99. Each one of these packages (we can confirm) contains something tasty.
Dear Mr. Big M: Have you done the math? That is less that $4.00 for a flat pack of food that will serve two, three or four people. What are you thinking?
We don't know the answers to these questions. We don't want to ask either. It's the way it is. And we like it that way.