Vineyard
Journal
All Posts
Which Came First, the Apple or the Grape?
Neither. They both have been here forever.
September 01 2020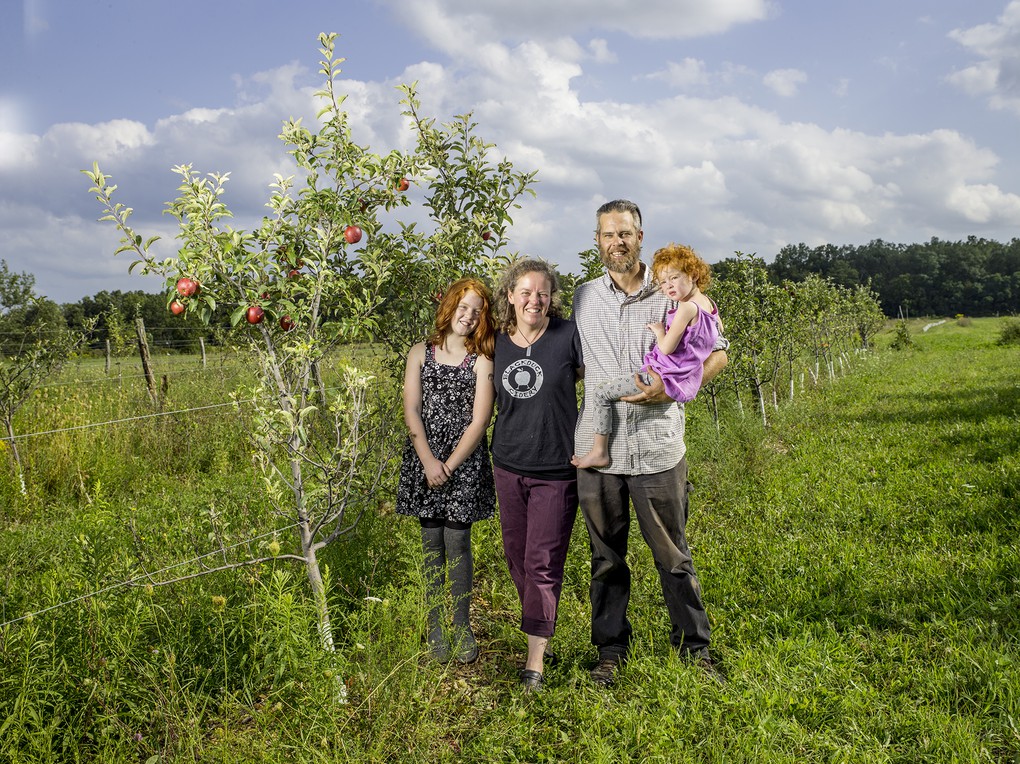 Blackduck Cidery sources its cider apples from a farm that lists 55 varieties of apples. John Reynolds, and his wife Shannon O'Connor, oversee the apple orchards at Daring Drake Farm and the the cider-making at Blackduck Cidery. These are not just any apples that go into Blackduck Cider. They include heirloom varieties that you will not find on the shelves at your local supermarket.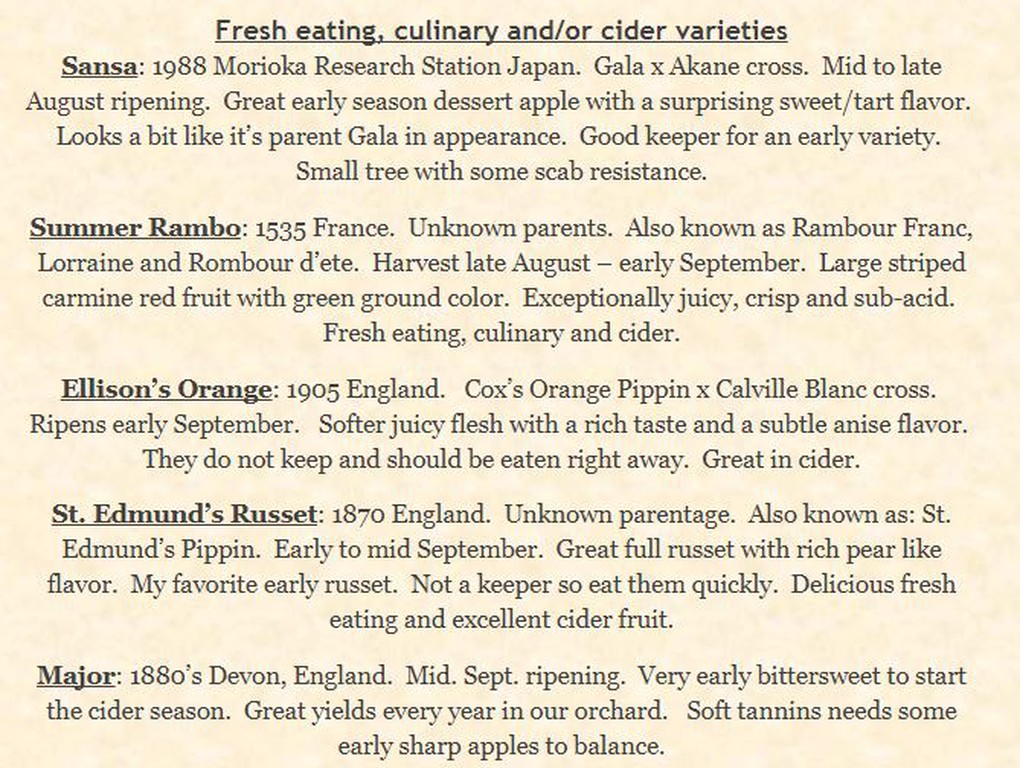 Some of the many varieties of apples grown at Daring Drake Farm for Blackduck Cider.
And just as when you seek out a bottle wine, you can find great diversity in ciders. It is not only the diversity in the raw materials used in your chosen beverage (grapes or apples) but also in the way the juices are fermented to produce a the finished product.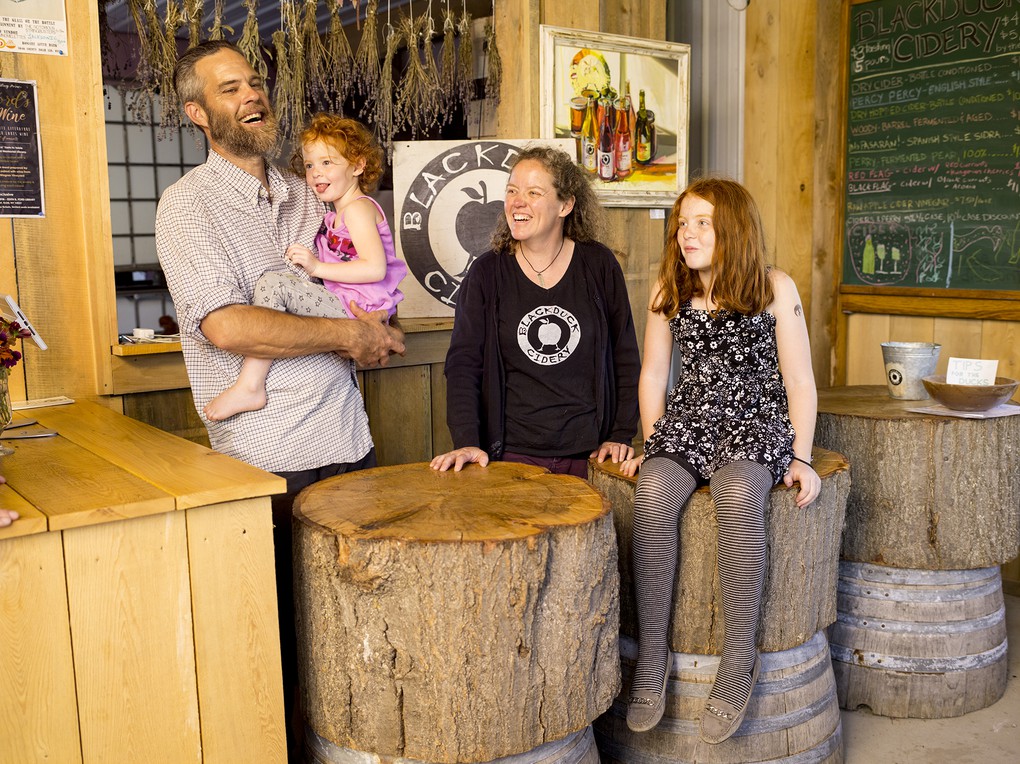 John Reynolds, Pippin, Shannon O'Connor and Idunn in the Blackduck Tasting room
We look at John Reynolds and Shannon O'Connor as kindred spirits in the quest to break new ground in their field. (Besides, helping John run the farm and cidery, Shannon O'Connor is the head libarian at the Ovid Public Library.) They are breaking new ground in an ancient craft and making it new. We love their cider, and we love what they are doing.